1 in 5 children lack access to healthy foods while the average child spends 7 hours in front of a screen daily.
We're on a mission to change that. Here's how we work.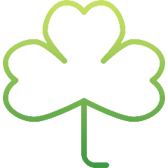 PLACE-BASED [BILINGUAL] INTEGRATED ENVIRONMENTAL EDUCATION
Our campus is nestled at a 5.5-Acre space in North Austin with a creek bed used for science exploration, a food forest, educational gardens with bee hives, a school garden used for living botany/medicinal classes, our Tonkawa Farm and a mobile culinary classroom, serving as community hub for food security, nature-focused education, and community healing, year-round.
GRATITUDE + SOCIAL EMOTIONAL LEARNING
We foster mindful practices to help children improve academic performance and learn valuable social and emotional skills that build personal resilience for a lifetime. All classes learn about emotion regulation, attention control and self awareness. We practice kindness + love daily, in all that we do and add healing modalities such as sound therapy, yoga, and guided breathing.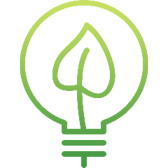 RE-WILDING CHILDREN + REAL WORLD EDUCATION
We understand that "Food is the new currency" and so we steward the health of our community by passionately teaching about food + regenerative farming and bringing youth + families together in meaningful ways to learn and live closer to the land. Our program follows a uniquely designed continuum of learning objectives that are designed to provide a foundation for learners to develop their knowledge and skills through challenging and integrated experiences that align with our REAL learning principles.
OUR
WHOLESOME MODEL
---

---
Learn about our New World Model + Approach.
EDUCATION.
We create exceptional, nurturing learning experiences for our children, their families, and our community by providing a new world educational program, physical place, and organizational culture to encourage the development of environmentally conscious global citizens. We've designed a space for creative thinking, a source of inspiration, and a beginning point for developing a sense of awareness and responsibility. The journey to that goal begins with teaching children in a healthy and sustainable environment..
HEALTH.
We collaborate with local organizations to create mindful programs that support entire communities and enrich the lives of our children. We care about REAL FOOD and our program is food security for many students.
FOOD + ENVIRONMENT.
We provide training, cultural events and tours of our model school to cultivate awareness about how sustainable systems are a critical tool to help solve our environmental crisis.
RESEARCH.
We offer Research Partnerships to forward thinking Organizations passionate about Education, Health, Clean Energy, Water, and Food Production, Ecology + Land Preservation, Cultural Studies + Human Rights.
WOMEN EMPOWERMENT.
When a community has access to healthy food and education, women and their children are nourished and create healthy lifestyle habits. They re-enter the work-force, improve their health, and take charge of their own futures..
BLACK.
BODIES.
PROJECT.
---

---
Wholesome Generation has partnered with BLACK BODIES PROJECT to raise awareness of social injustice by setting up a FOOD + EDUCATIONAL SCHOLARSHIP Fundraiser benefitting MINORITY YOUTH + their FAMILIES.
We are committed to engaging in meaningful conversation around the face that many of our community members, educators, and children of color that we serve experience oppression, racism, and violence in their lives. Racial tension touches every corner of life in our society, and our community school is no exception. There is so much work to do, and it's far past time to start creating changes. We want a better tomorrow for our children and community. We are working for a better tomorrow.
OUR FUNDRAISER