1 in 5 children lack access to healthy foods while the average child spends 7 hours in front of a screen daily.
We're on a mission to change that. Here's how we work.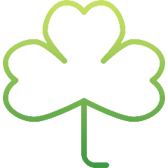 PLACE-BASED INTEGRATED ENVIRONMENTAL EDUCATION
Our learning environment is a place for exploration, learning, contribution and joy. The community is connected locally and globally. From a small community in the heart of Austin, TX, Wholesome Generation engages deeply, locally and connects powerfully globally, to play a part in creating healthy citizens that feel connected to their journey.
GRATITUDE + SOCIAL EMOTIONAL LEARNING
We foster mindful practices to help children improve academic performance and learn valuable social and emotional skills that build personal resilience for a lifetime. All classes learn about emotion regulation, attention control and self awareness. We practice kindness + love daily, in all that we do.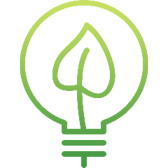 FOOD + FARMING + REAL WORLD EDUCATION
We understand that "Food is the new currency" and so we steward the health of our community by passionately teaching about healthy habits and bringing youth + families together in meaningful ways to learn and live closer to the land. Our program follows a uniquely designed continuum of learning objectives that are designed to provide a foundation for learners to develop their knowledge and skills through challenging and integrated experiences that align with our REAL learning principles.
OUR
WHOLESOME MODEL
---

---
Learn about our New World Model + Approach.
EDUCATION.
We create exceptional, nurturing learning experiences for our children, their families, and our community by providing a new world educational program, physical place, and organizational culture to encourage the development of environmentally conscious global citizens. We've designed a space for creative thinking, a source of inspiration, and a beginning point for developing a sense of awareness and responsibility. The journey to that goal begins with teaching children in a healthy and sustainable environment..
HEALTH.
We collaborate with local organizations to create mindful programs that support entire communities and enrich the lives of our children. We care about REAL FOOD and our program is food security for many students.
FOOD + ENVIRONMENT.
We provide training, cultural events and tours of our model school to cultivate awareness about how sustainable systems are a critical tool to help solve our environmental crisis.
RESEARCH.
We offer Research Partnerships to forward thinking Organizations passionate about Education, Health, Clean Energy, Water, and Food Production, Ecology + Land Preservation, Cultural Studies + Human Rights.
WOMEN EMPOWERMENT.
When a community has access to healthy food and education, women and their children are nourished and create healthy lifestyle habits. They re-enter the work-force, improve their health, and take charge of their own futures..
Our Progress
We are a team of passionate change-makers, empowered to create exceptional, nurturing educational experiences for our children, their families, and our community.
We connect youth to the greater world around them – through the classroom and curriculum, through community and service programs, through international cultures + languages representing our community, and through hands-on learning both in the classroom and in nature.
Since launching our 5-Acre campus in 2016, our model has provided access to high quality education, healthy food, and outdoor learning.
Follow our Blog for updates about our model and expanded programs.