Lene | Founder + Executive Director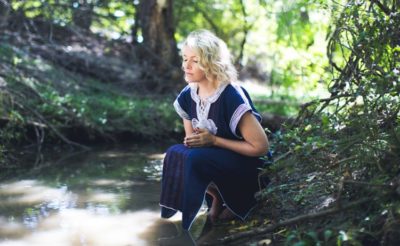 Founder | E.D. of Wholesome Generation™.
Plant-based Chef | Owner at Lovemade Foods LLC.
Vibrational Sound Therapist at Sacred Elements LLC.
Lene Saint-Orens is transforming the way we integrate conscious living, healthy eating, and sustainable eco-systems into our everyday lives and children's learning. She cultivates a renewed model of Education that re-WILDS youth, gives them a voice in their own learning pathways so that they can thrive with true purpose in our ever-changing world, and exposes them to life-skills at the earliest possible age, empowering learners to become an Entrepreneur and Advocate in their own nourishing life journey.
The WG learning environment is a place for exploration, learning, contribution and joy. The community is connected locally and globally. From a small community in the heart of Austin, TX, Wholesome Generation engages deeply, locally and connects powerfully globally, to play a part in creating healthy citizens that feel connected to their community and path.
Lene Saint-Orens has taken her vision of REWILDING youth in an high-quality education setting and applied it to all the natural spaces at Wholesome Generation. The school building is not her first focus, but the edible gardens and protected trees are, along with its nourishing creek, providing shelter for wildlife, being a place of wonder in the middle of a big city. Growing up, Lene was a gifted learner but the traditional school system did not fulfill or nourish her; when moving to Germany at age 8, she was placed in the middle of a forest on a regenerative (horse) farm, and raised by her grandmother. It was her who realized that the love for nature could translate into love for learning in the right educational setting. Lene was placed in a Reggio Emilia program, supporting her to thrive in the arts, languages, farming and equine therapy, all connected to the outdoors. This experience never left her mind when her first daughter was born and outdoor school settings did not exist in Austin, and Wholesome Generation was born.
Lene is giving back to the WG campus and land that used to belong to the Tonkawa Tribe and has adopted her, by expanding, yet preserving, the innate beauty, plentiful culture and genuine souls of this magical space. She is passionate about growing healthy food and bringing people together in meaningful ways to learn and live closer to the land. The vision for WG as pilot program for sustainable living that fosters the community around the topics of permaculture, food, farming and culinary education is long evolving, and Lene is including sound healing, (and soon equine therapy) as foundational healing programs with this new cycle. She envisions a world where people are directly connected to the land and know how to grow nutritious food using the power of technology and consideration of place to benefit people and the planet. A village, where sustainability efforts connect to conservation, and true community building exists through stewardship in food, entrepreneurship, and creative forward thinking living solutions.
Prior to founding Wholesome Generation™, Saint-Orens pursued a career in Human Resource Management at The University of Texas at Austin, where she supported numerous departments and VP's for over 8 years. She holds a degree in International Business, Marketing, and Kinesiology, from EU, where she also worked with Sound Healers to support clients with chronic illness. Lene has spent time volunteering internationally, has worked and lived in several countries in Europe, mentored and taught youth from ages 2 through ages 22 and raised her own two children within our REWILDING WG model. Prior to moving to the USA, she worked at several Restaurants in Germany, attended culinary arts training, and was certified as GERSON THERAPY in-home trainer.
At WG, Lene passionately leads our non-profit school and community, and provides life changing lessons as Nutritionist | Conscious Chef, and Vibrational Sound + Reiki Healing. If not planning for her students or team, she can also be found teaching ceramics or fine arts to students, working with youth on food preparation, or training as BeeKeeper in our Gardens.
Lene actively serves on the Board of Urban Patchwork Neighborhood Farms, and is the Co-Founder | Director for Youth + Educational Community Outreach at The Grassroots Marketplace, a scalable duplicable model focused on community-based 'grassroots' entrepreneurship. Her pro-bono work includes working with the elderly population, and at-promise organizations to provide Vibrational Sound Healing for Addiction, Chronic Illness, and Trauma Release, and her culinary work supports local non-profits and food pantries.
She frequently travels to her home and other destinations within Europe to connect globally with change-makers who co-create innovative ideas for the Wholesome Generation™ model of Real World Learning.
Karina | Educational Director for Curriculum Design + Teacher Trainer
Karina is our WG EC-6 Education Specialist and a passionate Lead Teacher and the Director for Assessment + Curricula Development.
She works with our wholesome team to provide teacher resources and training, and is the point of contact for teachers (and parents) regarding EC-6 assessments, classroom management, individual learning plans, and offers parent Orientation workshops offering information about our Reggio Emilia philosophy and classroom resources for our community.
Karina has been working and training in early childhood education programs, including working at a Headstart program, and within public and private educational institutions where she helped at-risk youth and children with learning differences, since over 15 years. Her experiences include working at Harvard University (EC Internship), advising public and private schools and mentoring at Reggio Emilia programs nationwide.
Karina holds a Bachelor's Degree in Early Childhood Education with a specialty in Teaching, a Master's Degree in Human Development, Supervisor Credential and extensive work/training experience in a variety of Early Childhood/Reggio Programs and a training certification for outdoor programming.
Roxy | Assistant Director, Owls Teacher
Roxy has joined our Wholesome Generation community after successfully operating two early-childhood Education Centers in Austin, TX. She has a unique skill to work with youth of all ages, teaching them about diversity, inclusion, and social emotional well-being. As our Owls Teacher, she is passionate about their love for learning outdoors, and teaching science and STEAM lessons in her classes. Her warm and loving energy translates into our Owls class everyday, where learning is fast paced and the energy high. When Roxy is not in the Owls class or facilitating observations in other classes, she works with our Founder Lene to grow our food- and nature-focused programs and supports Teachers' growth by mentoring them the wholesome way.
Roxy is passionate about her Mexican roots and teaching diversity in the classroom and so she connects to her heritage everyday by teaching Spanish to the children and connecting them to traditional foods and cultural aspects of her home.
Roxy has over 26 years of experience operating and working in early childhood, private- and public education programs, and her passion is to educate students in a diverse community, while being part of a strong collective that empowers each other daily. Just as soon as she moved to our community she knew that she's here to stay, and is eager to grow with her students, steering STEAM and science learning and outdoor experiential learning.
Libby | RewildingATX Co-Founder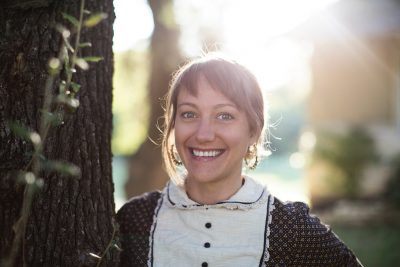 Libby has been working with our Founder Lene since we've moved to our North Austin 5.5-acre space in 2015. She worked as our OWLS Kindergarten – Grade 1 Lead teacher for several years after working with our Preschool learners for years prior. Since 2019, Libby has been supporting our youth and community with Herbalist and Science/Gardening lessons and recently moved to be the Co-Founder of RewildingATX, our K-12 camp and life-skill building program, where she works with youth of all ages to reconnect them to the Outdoors and specifically to teach youth about regenerative gardening and botany/medicinal lessons.
Libby moved to Austin after spending years living in Asia. Her diverse experiences in Early Childhood and Elementary Education has brought her to Peru, Thailand and Japan. Living in Chiang Mai, Thailand she taught in a predominately Buddhist environment, adopting a more mindful approach towards education. While in Thailand, she also worked closely with an organization caring for Burmese migrant children and orphans where she aided in developing a vocational skills program and managing the English language program.
Libby obtained her Bachelors of Science in Community Health from Western Washington University and shortly after traveled to Urubamaba, Peru to help develop and implement various health projects in local communities. Her main focus was the Water Sanitation Project in which she helped produce and distribute ceramic water filters based off the model from "Potters for Peace."
Libby is passionate about teaching botany and herbalist studies within our environmental program, and working with at-promise individuals and communities. She is a believer that healthy eating contributes toward healthy learning, inspiring her to work with Wholesome Generation. Libby has additional studies in massage and is perpetually learning about alternative methods of health and body wellness. She finished her medicinal studies with Ginger Web, a local medicinal guru and herbalist, and started her journey as teacher for our living curriculum in early 2020. Since then she has been guiding our students through the world of botanics, and regenerative agriculture, while co-creating the expansion for our Conscious Food + Tonkawa Farm learning model with our Founder Lene.
Bonnie | Community Mentor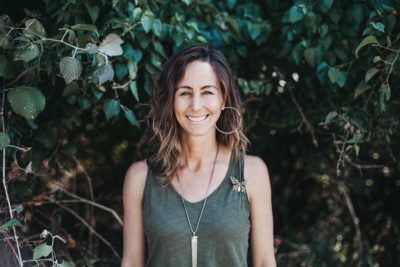 Bonnie has been our wholesome Center Director before moving into an advisory role at WG. She has been working with our Founder Lene since 2014, where she began teaching Art and Health Classes to students in a blended classroom.
She grew up in Texas, graduated from Texas A&M with a degree in Community Health, and has been leading community youth programs since 2010 and she worked with every class and capacity at WG for 4 years.
Her passion to uplift our community and work with at-risk youth makes her a valuable mentor.
Bonnie's meaningful work includes supporting our WG community by facilitating Healing Retreats and Women's Circles, with our Founder Lene.
Graciela | Caterpillar (Bilingual) Lead Teacher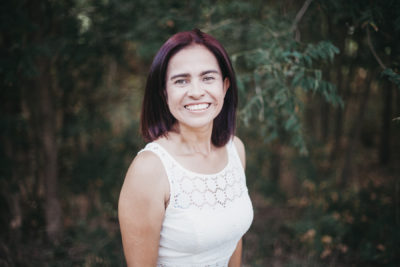 From a young age Graciela always resonated with children, feeling a true connection and ability to communicate on their level. She started volunteering to take care of children in her Nanna's school at a very young age, and immediately loved it! By the age of 17, she began officially working in early-childhood education centers and also at public and private schools, when she quickly realized how many schools were lacking true healthy methods to help keep children centered, healthy and engaged. She also noticed the lack of nutritional awareness that was very much needed for children's strong, yet sensitive young bodies.
She decided to open her own in-home school, to help little learners and their parents receive holistic nurturing and love, and experience a more peaceful and loving learning environment. When she learned that Wholesome Generation had opened a true outdoor focused school close to her own home, with similar teaching values as the one she provided, she visited and…. never left.
Graciela is the Lead Teacher for our Caterpillar classroom and inspires children with every step to explore the world around them while providing a safe and calm experience. Being from Mexico, she naturally leads a bilingual speaking class and age appropriate activities that allow our children to graduate mindfully and peacefully into our Butterfly class.
When she's not with our Caterpillar class, she mentors our Wolves through their cultural Spanish lessons, or tutoring our Founder and ED Lene to master Spanish as her 5th language.
Johanna | Butterfly + Dragonfly (Bilingual) Co Teacher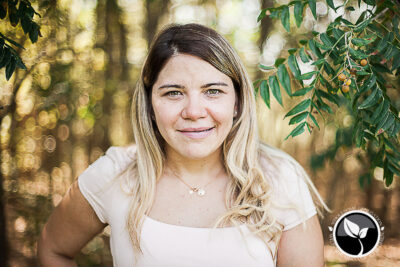 Johanna has been working as Teacher in the Caterpillar classroom when joining our community in the late fall of 2019, before moving to our Butterfly and Dragonfly class and loving this age and class. She was born and raised in Venezuela and comes to us with 10 years experience working as Kindergarten teacher, and a Bachelor's Degree in Early Childhood Education. She has worked in a variety of school programs and here at WG, she co-leads our Pre-K 3-5yo bilingual classes with Brenda, and is our creative arts- and language-guru who puts fine art into every project she plans.
Johanna leads bi-lingual activities in her beautiful native language, and is very connected to the local food movement. Being a passionate cook herself and working in catering when not teaching at WG, her love for our food culture and teaching youth about healthy food, is a great contribution to her students. She also studies with outside EC Mentors through state and private programs, as well as our own Director of Curriculum Design and Training, Karina, to evolve her teaching (and language) skills.
When not working at WG, Johanna is creating healthy (cultural) foods for all that she loves and enjoying the outdoors. She also loves to travel and create community gatherings with our Founder and ED Lene.
Brenda | Butterfly + Dragonfly (Bilingual) Co Teacher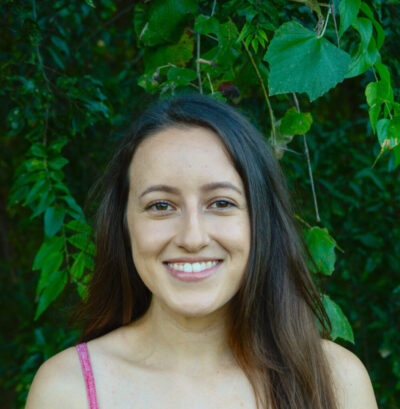 Brenda has been working as Teacher in various programs and is the newest team member in our wholesome community, where she joined us beginning of the '21-22 school-year.
She is a natural born teacher with youth who trust and love her, and a valued Butterfly and Dragonfly co teacher to Johanna. She enjoys our unique outdoor and nature-focused setting and loves planning creek explorations and science/gardening focused lessons. Being a native Spanish speaker, originally from Mexico, she loves teaching meaningful cultural experiences and authentic food lessons, with a passion to co-create the Reggio way. Being naturally calm and grounded, our youth trusts her to lead whole conversations around social emotional intelligence.
Brenda comes to us with a degree in Social Work, and currently supports the ASSE International Student Exchange Program locally, where she hosts and supports a group of foreign students every semester, outside of her teaching work. Previous professional experiences included supporting non-profit and educational programs locally and working with youth as Youth Development / Marketing Director at a large TX Community and Outreach Center.
Here at WG, she leads bi-lingual activities in her native language, and is very connected to our science and outdoor nature programs, and also our literacy component. Being a poet and devoted reader herself, she supports our book club and events and fosters children's love for literacy and early reading (all held outdoors).
When not working at WG, Brenda is found reading, or in nature, or traveling her home country (Mexico) to reconnecting with her family and community.
Corinne | Elementary Grade 2 Foxes Co Teacher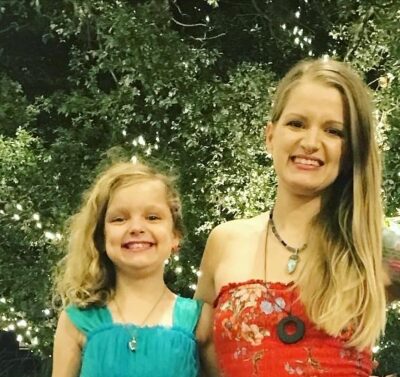 Corinne comes to Wholesome Generation with a passion for holistic Reggio learning and the goal to inspire every child to learn foundational food + social emotional skills.
As a mother herself, she is focused on the well-being of her students first, so she feels very connected to her learners whole health, eating, and mindful practices (yoga, meditation, sound healing, to name a few).
Corinne studied Theatre and Telecommunications at Ball State University in Muncie, Indiana, where she grew up and lived until moving to Austin, Texas. After completing her education, she worked in many educational settings, including child-care centers and Montessori Programs, and most recently at Willow Creek, a local IN alternative education program, where she was assigned as a Kindergarten Teacher. After learning about the Austin community through a friend, she came to visit to connect with our program for her own daughter, and quickly realized that she is in love with Austin and our community, and so she quickly moved here!
Here at WG, she is a team member of our Elementary teaching group and guides the Foxes, the Grade 2 learners, through their every day journey.
Her passion is science and nature learning, and working with children on reading / literature and book club. While she worked in Indiana, Corinne also attended a Kids Yoga Training and she continues to be involved in continued yoga training and most recently joined the Austin TX yoga community. She is committed to teaching yoga to children, to support their mindfulness studies and growth.
When not at WG, she loves spending time with her daughter, or exploring nature through hiking and swimming, or traveling to reconnect with her home and family.
Rachel | Upper + Lower Assistant Teacher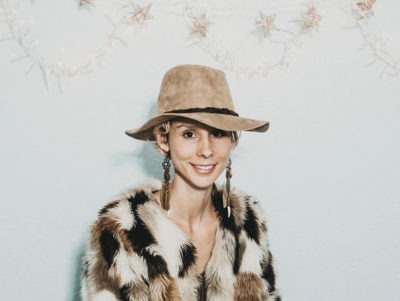 Rachel is first and foremost a mindful mentor, practicing yoga and breathing techniques with her students daily.
Her practice of mindfulness began when she worked with children in foster homes, who needed her grounded and centered presence to work through their everyday challenges. She has extensive experience working with children from Pre-K through age 18, and loves our Reggio Emilia approach, as children are led in small groups to learn in our gardens and by our creek, daily.
Rachel has a love for meeting each student where they're at, connecting deeply, and by empowering children's individual and unique skills. Being one of our mindfulness Teachers, she is working with our Trainer Karina, and outside Mentors and Instructors, to create the best possible learning environment for our children to advance ready and holistically into their journey. Rachel see's the student as the co-creator, and helps them explore the learning topics more deeply by fostering questions and providing relevant materials and activities that inspire creation and lead to solutions.
If she's not working at WG, Rachel is passionate about Ayurvedic Healing methods, and yoga movement. She enjoys life most in the outdoors and is excited to have found her tribe in our WG community.
Casey | Wolves Grade 3-4 Lead Teacher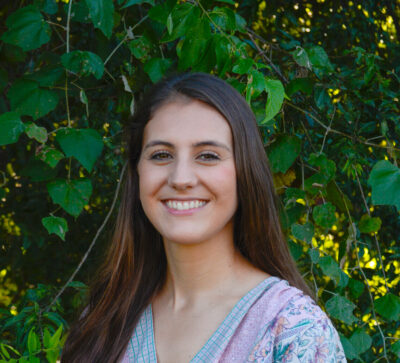 Casey came to us from San Jose, California, where she completed a career with a local charter school, working as Learning Specialist. 
After growing up in Philadelphia, Pennsylvania, she went to pursue a career in Education and attended college for Early Education/Special Education in West Chester, Pennsylvania. After teaching Kindergarten and lower Elementary education, she decided to take a leap and teach in The Gambia, West Africa, for two years. She returned to the USA in 2020, working as a Learning Specialist in California, before realizing that her passion is to teach youth in a more holistic and diverse setting, where she would have access to alternative education practices and a supportive team that co-creates for her community and tribe.
She will be growing with our Youth into their Grade 5 setting and lead the upper (oldest) of our students through their late Elementary and early Middle school experience in the coming years. Her passion is to teach science and literacy, and see her students flourish by supporting their social emotional toolbox and co-creating jointly with our families.
When not at WG, Casey loves to dive into nature, to bike and hike, and to travel. She is a passionate vegan and excited to have found a community that supports her lifestyle and whole health.
Julianna | Elementary Music Teacher + Communications Intern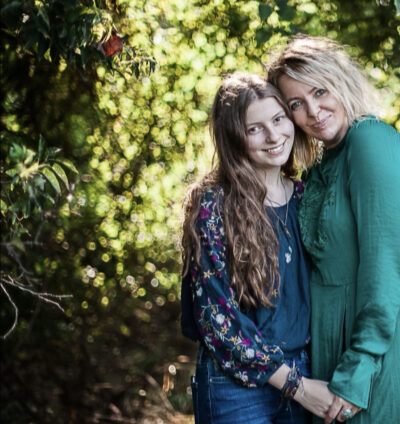 Julianna is the compassionate daughter of our Founder Lene and works as our WG social-media and communications Intern ~ or as we lovingly call her, our 'Thank-you!' intern. She also recently shares one of her passions (music), with our Elementary students and teaches our Foxes (Grade 2/3) and Wolves (Grade 4/5) Ukulele.
She graduated from our WG program after Grade 5, before moving to Middle and High School outside of WG, before, enrolling at McCallum Fine Arts Academy here in Austin to follow her dream to become a Violinist and Photographer. With the recent changes in the public school system and the decline in outdoor, community and health/wellness based learning, she decided to move back to WG, where she works with our Permaculture Designer Tyaga, and our Directors' Lene and Roxy, as well as our entire Team, to receive a foundational education of non-profit work, while expanding her learning at Austin Community College (ACC) where she will be graduating ahead of her class ('23) from High School, before moving to an art focused college and profession.
Here at WG we say 'thank you' a lot, especially when generous community change-makers make small and big shifts for our children. Julianna tracks all our donations and creates personal thank-you notes to anyone who donates to our cause and real world learning model. She will communicate donations to our families and loves to help children flourish in the outdoors and experience healthy foods. When not in the office to learn from our team (or, continuing her ACC education remotely), she will take community photos, teach music, and back's up our Team when needed to support the overall flow, so all feel nourished and loved.
She is also working with our Community Mentors and Lead Teachers during REWILDING ATX camps in the summer, offering her gifts of creative writing, art, and music, and happily plays the violin during all our community parties. She plans to expand her photography website, launch a music + art bus (in 22-23) and co-lead our High School students through wellness based programs, led by Libby, Bonnie, and Lene.
If not engaged in her own studies or playing music, she is found reading or working on her future profession: photography.
Karen | Mindfulness Teacher + CranioSacral Therapist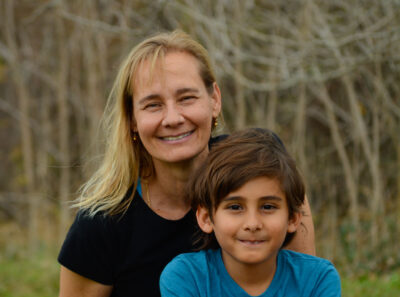 Looking back from where Karin is now, she realizes that she has been on a 27 year journey to resolve pain at its source. It started out as very literal physical pain in her physical body as she studied and practiced Occupational Therapy in traditional rehab settings around the country. When she discovered CranioSacral Therapy, her journey took a turn as she experienced the extraordinary results one only can achieve while being very gentle with the body and creating holistic experiences.
After being in a head-on collision on the the highway that left her with a crushed ankle, minor head injury and major whiplash, she came to understand the value of helping without causing more pain. And also, how emotional pain and stress contributes in creating physical pain; how releasing emotional pain and stress releases physical pain from the body. As she continued to take classes in alternative healing techniques, her journey took another turn when she discovered how to access the subconscious mind through ThetaHealing.
Being able to release the anchor of an unwanted pattern, clear emotional charge from past events and experience forgiveness at the level of the subconscious mind and at a cellular level took the results her clients experienced to incredible new heights.
It is an honor and a privilege to be a part of another's healing journey. It is a great joy to be ale to help youth and parents get unstuck and regain their sense of empowerment, inner Knowing, success, fulfillment and happiness and start believing in their Divine Brilliance again!
Karen came to us when she searched for a wholesome learning environment for her son Neiladri, and she never left. As a parent, she understood the holistic aspect of our educational model, and wanted to be a part of it. As expert in working with the human body and ThetaHealing, she expanded to work with our teaching team, so they feel nourished and supported at every level, and with our Founder Lene to dive into the healing modules of sound and working with youth on feeling great and creating self-love tools for everyday.
When not at WG, Karen loves to connect with nature, read and explore the world of natural healing, and of course, she loves to dance. She is a member of the Austin Esquito Tango community where she creates love and healing with every step.
Adrienne | Yoga Instructor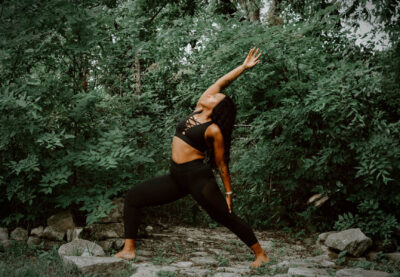 Adrienne is a mother of 4, Austin native, who graduated from Huston-Tillotson University with a BA in English Literature. She is the owner of a small business with The Spiritualish Collective – an organization whose mission is rooted in conscious creative collaborations. She is also a freelance PR + Media Consultant,  Movement Alchemist and Buti Yoga instructor. Here at Wholesome Generation she works to co-create with our Founder Lene to support learners by offering movement and breath work, and with our teachers to sustain health and nourish their bodies with movement and instruction to self-care.
Over the course of her 12 year relationship with yoga as both a student and RYT200 instructor she has not only redesigned her own physical body and shed over 100 pounds, she's also redesigned her life into one that is of her choosing, free of the self-doubt, guilt, shame and anxiety that accompanies living life founded in the expectations of others.
She found that her change has garnered attention, mostly with people asking how she did it, seeking their own massive change. One only needs to spend 5 seconds breathing in the current air to realize we are in the midst of a massive shift in consciousness. For the majority of us this shift is situational. The old is either falling away or systematically being removed, only to be replaced with new and better – depending on perspective and recognition of the need for realignment. This is where Adrienne's purpose slides in. Connection. As a result of her own life experience, study and work with BREAK Method – School of Sustainable Self-Mastery, combined with devotion to her own spiritual path, she has discovered that one of the ways that she can serve humanity is in helping individuals bridge the gap between who they once were and who they perceived themselves to be into the person who is the fullest embodiment of themselves, living fully in their purpose. We are not meant to live our lives full of fear and limits. We are to challenge those limits daily, pushing past fear into the full potential of us, and for our young learners this means grounding in love, and supporting them in their universal transformation and journey.