Lene Saint-Orens | Founder + Executive Director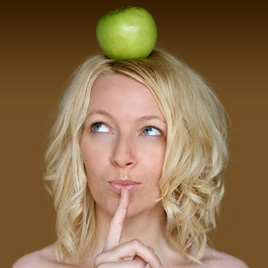 Founder | E.D. of Wholesome Generation™, 'Food-For-Life' + Hero Fit.
Plant-based Chef | Owner at Lovemade LLC. Editor-In-Chief of Wholesome Generation™ Magazine.
Lene Saint-Orens is transforming the way we integrate conscious living, healthy eating, and sustainable eco-systems into our everyday lives. Through partnership-based programs, she engages youth and families in wholistic, sustainable lifelong learning experiences offering progressive education, nature experiences, food and community engagement.
Her passion is to empower youth with the knowledge and values to make food choices that are healthy for them, their communities, and the environment. Through deepening their relationship with nature, her wholesome generation model encourages stewardship by balancing human and ecological needs, and guides our children toward mindfulness, flexibility and social growth.
In 2011, she launched Hero Fit, a program under the Wholesome Generation™ umbrella, in which families partnered with a team of volunteers, community advocates, and healthy living experts. The experts, including the FerrignoFit family (HeroFit was Co-Founded by Shanna Ferrigno, Co-Founder of FERRIGNO FIT in LA), empowered the adopted families to lead healthier lives and become advocates and activists for healthy change in their community. By launching Hero Fit, Saint-Orens improved unhealthy diets and poor cooking habits regional and nation-wide and campaigns against the use of processed foods in schools, pre-schools, and the homes of her "Hero Fit" and "WG" families.
Saint-Orens also launched Wholesome Generation FOOD, a program that transforms communities through the power of food by challenging families everywhere to change the way they eat and bringing mobile cooking activities into class rooms, community centers and many other organizations!
Prior to founding Wholesome Generation™ and Hero Fit, Saint-Orens pursued a career in Human Resources, holds a PHR Certification from UT Austin, and a degree in both Business, and Marketing. Saint-Orens is also a licensed massage therapist, a self-inspired Chef and passionate Foodie. Lene  also served as the Co-Founder | Director for Youth + Educational Community Outreach at The Grassroots Marketplace, a scalable duplicable retail model focused on community-based 'grassroots' entrepreneurship.
She frequently travels to her home and other destinations within Europe to bring new innovative ideas to Wholesome Generation™. Lene is also the Founder and Owner of Wholesome Generation MAGAZINE, a wholesome video platform and blog supporting education, health, clean and renewable energy + water, sustainable food practices, cultural studies, mindfulness, and land preservation.
See more of her story HERE.
Bonnie Gandy | Center Director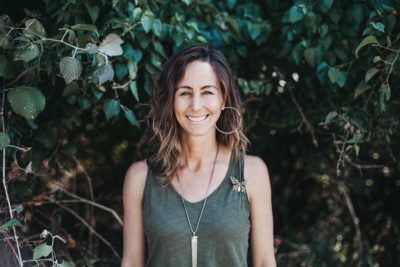 Bonnie LaVelle Gandy is our wholesome Center Director. She has been working with our Founder Lene since 2014, where she began teaching ART and WELLNESS CLASSES to students in a blended classroom.
She grew up in Texas, graduated from Texas A&M with a degree in Community Health, and has been leading community youth programs since 2010.  Her passion to uplift our community and work with at-risk youth makes her a valuable team member.
Bonnie's experiences include working with elderly and disabled, teaching within Round Rock and Austin ISD for years, and working at various health programs, where she noticed first hand the disconnect between children's foods and their inability to focus and be an active part in their classroom.
After her daughter was born, she started seriously thinking about the problem of unhealthy foods becoming a danger to our community and lifestyles. Her passion for food education, and applying creative solutions to everyday problems, was her start into teaching youth, and dedicating her life to living in a natural way, eating clean, and of course, dancing every-day!
Her drive for meaningful work led her straight to Wholesome Generation, where she serves as a Youth Mentor and Center Director at our new 5-acre campus space. She supports our program as she inspires our community to make a positive impact in the world.
Karina Ortega | EC Education Coordinator + Lead Teacher
Karina Ortega is our WG Early Childhood Education Specialist and a passionate Lead Teacher for our Pre-K DRAGONFLIES (Ages 3-5 years old).
She works with our wholesome Team to provide teacher resources, and training, and is the point of contact for teachers (and parents) regarding early childhood assessments, classroom management, behavioral learning plans, and offers parent workshops related to our Reggio Philosophy and Classroom Resources for Families.
Karina has been working and training in early childhood education programs, including working at a Headstart program, and within public and private educational institutions where she helped at-risk youth and children with learning differences. She also has experience working in Reggio Programs as Mentor Teacher, implementing hands on/progressive learning tools to Pre-K youth and guiding other staff into their journey through the Reggio Emillia Approach.
Karina holds a Bachelor's Degree in Early Childhood Education with a specialty in Teaching; a Master's Degree in Human Development; Supervisor Credential and extensive work/training experience in a variety of Early Childhood/Reggio Programs.
Libby Berg | Lead Teacher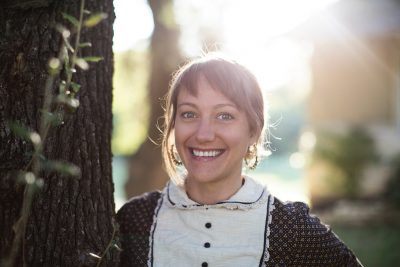 Libby is our OWLS Kindergarten – Grade 1 classroom teacher. Libby moved to Austin after spending 4 years living in Asia. Her diverse experiences in Early Childhood Education has brought her to Peru, Thailand and Japan. Living in Chiang Mai, Thailand she taught in a predominately Buddhist environment, adopting a more mindful approach towards education. While in Thailand, she also worked closely with an organization caring for Burmese migrant children and orphans where she aided in developing a vocational skills program and managing the English language program.
Libby obtained her Bachelors of Science in Community Health from Western Washington University and shortly after traveled to Urubamaba, Peru to help develop and implement various health projects in local communities. Her main focus was the Water Sanitation Project in which she helped produce and distribute ceramic water filters based off the model from "Potters for Peace."
Libby is passionate about teaching and working with at risk individuals and communities. She is a believer that healthy eating contributes toward healthy learning, inspiring her to work with Wholesome Generation. She has additional studies in massage and is perpetually learning about alternative methods of health and body wellness. She strives to maintain a holistic approach of healthy habits and lifestyle in her personal life and with her students.
Graciela Meza | Lead Teacher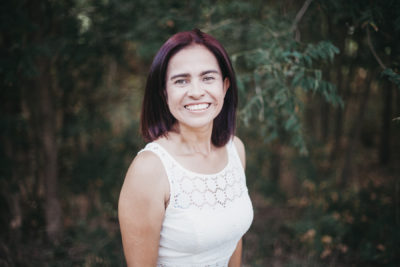 From a young age Graciela always resonated with children, feeling a true connection and able to communicate on their level. She started volunteering to take care of children in her Nanny's school at a very young age, and immediately loved it! By the age of 17, she began offially working in day-care centers and also at schools, but quickly realized how many schools were lacking truly healthy methods to help keep children centered, and engaged. She also noticed the lack of nutritional awareness that was very much needed for children's strong, yet sensitive young bodies. She decided to open her own in-home Day Care, help little ones and their parents learn to receive holistic nurturing and love, by creating a more peaceful and loving learning environment. When she learned that Wholesome Generation had opened a true outdoor focused school that had the same teaching values as the one she provided, she visited and never left.
Graciela is the Lead Teacher for our Caterpillar classroom and her focus is social emotional learning combined with art, expression and outdoor play.
Lacey Melguizo | Mindfulness Educator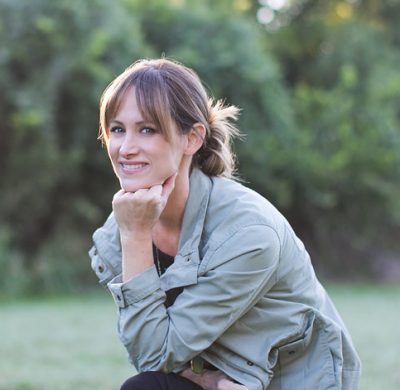 Lacey is first and foremost a mindful mother, practicing conscious parenting.  Her practice of mindfulness began when her first child was born which birthed out an unexpected love of photography and capturing moments.  Mothering and photography evolved into a mindfulness journey in which time could stand stand still; forever those moments were kept.  Lacey has captured countless moments for her family and others, and is grateful that photography paved the way for a bigger calling to teach and empower others to be present to the gift of each moment we are given.  Founder of Unscripted Heart, a community that believes in empowering women, children, and families to live wholeheartedly, one breath at a time. Lacey serves as the Mindfulness Educator at Wholesome Generation teaching pre-K-2nd graders.  A graduate of Dakini Meditative Meditation Teacher Training Program, a 300 hour certified meditation program, as well as a Certified Kids Life Mastery™coach. Lacey is on a mission to inspire and bring the simple yet profound principles of Mindfulness based Meditation and Social – Emotional learning into the hearts and minds of  children, families, and schools.  Lacey is a constant student of life and feels honored and humbled to share the wisdom she has learned over the years in her own journey, grateful for her teachers; especially the priceless teachings of her own children.
Silvia Giebitz | French Language + Art Teacher
Silvia Giebitz is an Argentinean -A merican artist and teacher. She has been in Austin, Texas since 7 years. Before she came to Texas, she lived in northern California, where she taught Art to Elementary Students. Silvia has a Bachelor's Degree in Fine Arts from UTE of El Paso with a double major in Metals (jewelry making) and Ceramics, and a minor in
Painting.
Giebitz is passionate about art, and teaching students about different languages, but she also enjoys dancing, cooking, listening to music and reading. She has lived in different countries: Argentina, Peru, Bolivia, Holland and the USA and loves traveling. Her creative pieces (art and sculptures) have been displayed in Galleries and museums world-wide. Ms Giebitz has a large family and loves teaching students of all ages. Her dreams are to help the world heal while every child has the opportunity to enjoy art and has the chance to experience beauty and creativity.
Alexander Williams | Fundraising Coordinator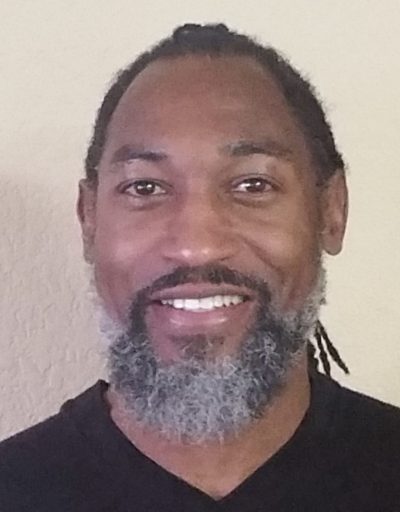 Alexander Williams is the Chief Executive Officer and Founder of Tajiri Jengo Asset Management. His primary roles are in business consulting and risk management. Alexander is a former investment banker and stock broker who has developed an extensive track record of growth, transformation, and innovation in the financial sector during his seven-year tenure on Wall Street. He graduated with a Bachelor of Science degree in Psychology and Human Service from the University of Arkansas at Monticello. Currently, he consults with individuals and companies on financial literacy, making sound financial decisions and exploring unique economic goals. Alexander resides in Austin, Texas with his wife and children. On his down time, he is obsessed with reading, meditating, spiritual growth and community outreach.