Lene Saint-Orens | Founder + Executive Director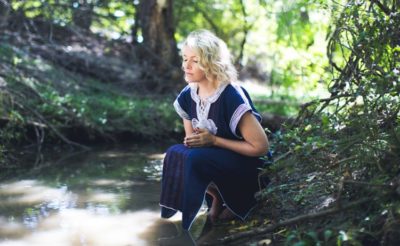 Founder | E.D. of Wholesome Generation™.
Plant-based Chef | Owner at Lovemade Foods LLC.
Vibrational Sound Therapist at Sacred Elements LLC.
Lene Saint-Orens is transforming the way we integrate conscious living, healthy eating, and sustainable eco-systems into our everyday lives and children's learning. She strives to cultivate a new model of Education that flourishes the whole child, giving them a voice in their own learning pathways, so that they can thrive with true purpose in our ever-changing world.
The WG learning environment is a place for exploration, learning, contribution and joy. The community is connected locally and globally. From a small community in the heart of Austin, TX, Wholesome Generation engages deeply, locally and connects powerfully globally, to play a part in creating healthy citizens that feel connected to their journey.
Lene Saint-Orens has taken her vision of holistic education and applied it to the natural spaces at Wholesome Generation. The school building is not her first focus, but the edible gardens and protected trees are, along with its nourishing creek, providing shelter for wildlife, being a wonder in the middle of a big city.
Lene is giving back to the land that used to belong to the Tonkawa Tribe and has adopted her, by expanding, yet preserving, the innate beauty, plentiful culture and genuine souls of this magical space. She is passionate about growing healthy food and bringing people together in meaningful ways to learn and live closer to the land. The vision for WG as platform for sustainable living that fosters the community around the topics of permaculture, food, farming and culinary education is evolving, and Lene is including sound healing and equine therapy as healing programs with this new cycle. She envisions a world where people are directly connected to the land and know how to grow nutritious food using the power of technology and consideration of place to benefit people and the planet.
Prior to founding Wholesome Generation™, Saint-Orens pursued a career in Human Resource Management and Business Management. She passionately provides life changing lessons as Nutritionist and Conscious Chef, and offers Vibrational Sound Healing to her community. If not planning for her students or team, she can also be found teaching ceramics or fine arts to students, working with youth on food preparation, or training as Bee Keeper in the Garden.
Lene actively serves on the Board of Urban Patchwork Neighborhood Farms, and is the Co-Founder | Director for Youth + Educational Community Outreach at The Grassroots Marketplace, a scalable duplicable retail model focused on community-based 'grassroots' entrepreneurship. Her pro-bono work includes working with at-promise organizations to provide Vibrational Sound Healing for Trauma Release and culinary work supporting local non-profits and partner organizations.
She frequently travels to her home and other destinations within Europe to connect globally with change-makers who co-create innovative ideas for the Wholesome Generation™ model of Real World Learning.
Bonnie | Community Mentor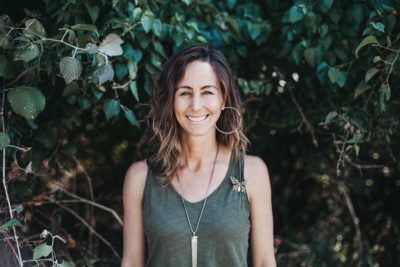 Bonnie has been our wholesome Center Director before moving into an advisory role at WG. She has been working with our Founder Lene since 2014, where she began teaching Art and Health Classes to students in a blended classroom.
She grew up in Texas, graduated from Texas A&M with a degree in Community Health, and has been leading community youth programs since 2010 and she worked with every class and capacity at WG for 4 years.
Her passion to uplift our community and work with at-risk youth makes her a valuable mentor.
Bonnie's meaningful work includes supporting our WG community by facilitating Healing Retreats and Women's Circles, with our Founder Lene.
Karina | Trainer for EC + K-5 Team; Lead Teacher
Karina is our WG EC-6 Education Specialist and a passionate Lead Teacher and the Director for Assessment + Curricula Development.
She works with our wholesome team to provide teacher resources and training, and is the point of contact for teachers (and parents) regarding EC-6 assessments, classroom management, individual learning plans, and offers parent Orientation workshops offering information about our Reggio Emilia philosophy and classroom resources for our community.
Karina has been working and training in early childhood education programs, including working at a Headstart program, and within public and private educational institutions where she helped at-risk youth and children with learning differences, since over 15 years. Her experiences include working at Harvard University (EC Internship), advising public and private schools and mentoring at Reggio Emilia programs nationwide.
Karina holds a Bachelor's Degree in Early Childhood Education with a specialty in Teaching, a Master's Degree in Human Development, Supervisor Credential and extensive work/training experience in a variety of Early Childhood/Reggio Programs and a training certification for outdoor programming.
Libby | Botany + Science Instructor. Tonkawa Farm Coordinator.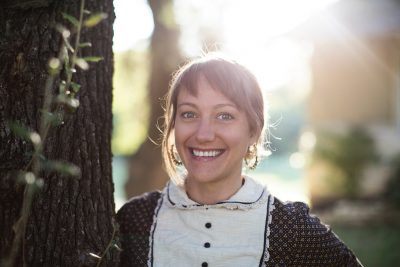 Libby has been working with our Founder Lene since we've moved to our North Austin 5.5-acre space. She worked as our OWLS Kindergarten – Grade 1 Lead teacher for 2 years after working with our Pre-K learners several years prior.
Libby moved to Austin after spending 4 years living in Asia. Her diverse experiences in Early Childhood and Elementary Education has brought her to Peru, Thailand and Japan. Living in Chiang Mai, Thailand she taught in a predominately Buddhist environment, adopting a more mindful approach towards education. While in Thailand, she also worked closely with an organization caring for Burmese migrant children and orphans where she aided in developing a vocational skills program and managing the English language program.
Libby obtained her Bachelors of Science in Community Health from Western Washington University and shortly after traveled to Urubamaba, Peru to help develop and implement various health projects in local communities. Her main focus was the Water Sanitation Project in which she helped produce and distribute ceramic water filters based off the model from "Potters for Peace."
Libby is passionate about teaching botany and herbalist studies within our environmental program, and working with at-promise individuals and communities. She is a believer that healthy eating contributes toward healthy learning, inspiring her to work with Wholesome Generation. Libby has additional studies in massage and is perpetually learning about alternative methods of health and body wellness. She finished her medicinal studies with Ginger Web, a local medicinal guru and herbalist, and started her journey as teacher for our living curriculum in early 2020. She is guiding our students through the world of botanics, and regenerative agriculture, while co-creating the expansion for our Conscious Food + Tonkawa Farm learning model with our Founder Lene.
Maria | Elementary Lead Teacher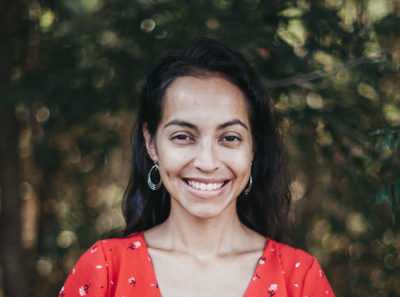 Maria is our Wolves Lead Teacher and comes with 7 years of teaching experience in Texas public schools, primarily with bilingual and ESL (English as a Second Language) students. She is certified as bilingual teacher (Spanish) and leads our Spanish programming at Wholesome Generation.
She has taught at elementary and middle schools but was always seeking a community that would be closer to her values, such as plant-based nutrition, taking students into nature, and combining progressive, real world learning, with meaningful community projects.
Maria grew up in Tijuana, Mexico and later came to Texas where she earned her Bachelor of Science in Liberal Studies from Tarleton State University. Her inspiration to be the best possible teacher stems from empowering children through hand's on, progressive, and community learning. Maria focuses on being a role model for all our children at Wholesome Generation by promoting the importance of a wholesome plant-based diet, appreciation for nature, and practicing mindfulness and yoga. 
When not working, Maria enjoys spending time with her family, exercising, yoga, traveling, and being in nature.
Lauren | Butterfly + Dragonfly Lead Teacher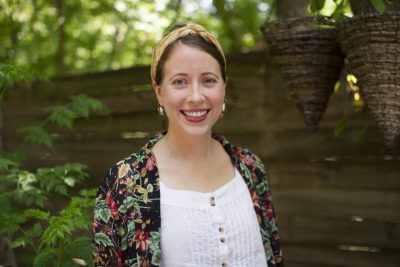 Lauren graduated from Abilene Christian University with a degree in English and Spanish. Shortly after that, she moved to Japan and taught English to pre-K, kindergarten, junior high, and senior high school students. After working for 6 years internationally and learning about the different educational approaches, she picked up a backpack and travelled all over the world for several more years. During those travels, she taught children in Vietnam, used Spanish to work in hostels, taught refugees in the UK, lived in a tiny home in the woods, and picked up surfing, among falling in love with green and holistic concepts, and learning about alternative school settings that connect youth to the earth and most importantly, to food. Spending time in nature, converting to a healthy and clean diet, incorporating meditation, mindfulness, and movement during those years teaching and traveling, all put Lauren on a new health and education journey.
Seeing how all those things have radically changed her own life for the better, Lauren feels so excited to join a community that shares the same beliefs and fosters a model deeply rooted in the Austin community and neighborhood. Movement, mindfulness, a healthier diet, and time in nature have so much power for positive change. Sharing these elements with children sets them up for success and empowers them to be co-creators in striving for brighter futures.
Lauren strives for students to have learner autonomy, genuine self-expression, and connection to keep students engaged, evolving, learning, listening, and freely moving. She has always loved teaching, food, nature, and growth, so finding a community that honors all of those passions feels magical.
Graciela | Caterpillar Lead Teacher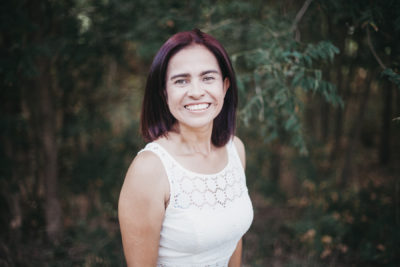 From a young age Graciela always resonated with children, feeling a true connection and able to communicate on their level. She started volunteering to take care of children in her Nanny's school at a very young age, and immediately loved it! By the age of 17, she began offially working in day-care centers and also at schools, but quickly realized how many schools were lacking truly healthy methods to help keep children centered, and engaged. She also noticed the lack of nutritional awareness that was very much needed for children's strong, yet sensitive young bodies. She decided to open her own in-home Day Care, to help little ones and their parents learn to receive holistic nurturing and love, and experience a more peaceful and loving learning environment. When she learned that Wholesome Generation had opened a true outdoor focused school that had the same teaching values as the one she provided, she visited and never left.
Graciela is the Lead Teacher for our Caterpillar classroom and inspires children to explore the world around them while providing a safe and calm experience. Being from Mexico, she leads a bi-lingual speaking classroom and age appropriate activities that allow our children to graduate mindfully and peacefully into our Butterfly class.
Rachel | EC + Elementary Teacher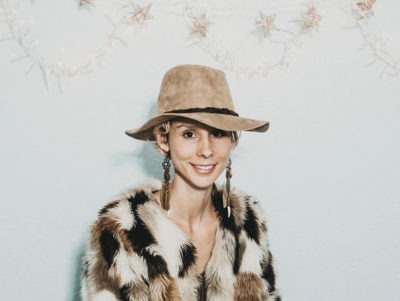 Rachel is first and foremost a mindful mentor, practicing yoga and breathing techniques with her students daily.
Her practice of mindfulness began when she worked with children in foster homes, who needed her grounded and centered presence to work through their everyday challenges. She has extensive experience working with children from Pre-K through age 18, and loves our Reggio Emilia approach, as children are led in small groups to learn in our gardens and by our creek, daily.
Rachel has a love for meeting each student where they're at, connecting deeply, and by empowering children's individual and unique skills. Being one of our mindfulness Teachers, she is working with our Trainer Karina, and outside Mentors and Instructors, to create the best possible learning environment for our children to advance ready and holistically into their journey. Rachel see's the student as the co-creator, and helps them explore the learning topics more deeply by fostering questions and providing relevant materials and activities that inspire creation and lead to solutions.
If she's not working at WG, Rachel is passionate about Ayurvedic Healing methods, and yoga movement. She enjoys life most in the outdoors and is excited to have found her tribe in our WG community.
Johanna | Butterfly + Dragonfly Co-Teacher
Johanna has been working as Teacher in the Caterpillar classroom since joining our community in the late fall of 2019. She was born and raised in Venezuela and comes to us with 10 years experience working as Kindergarten teacher, and a Bachelor's Degree in Early Childhood Education.
Johanna leads bi-lingual activities in her beautiful native language, and is very connected to the local food movement. Being a chef and also working in catering, her love for our food culture and teaching youth about food, is a great contribution to her classroom. She also studies with outside EC Mentors and Karina to evolve her teaching skills, and is moving to our Butterfly and Dragonfly class as Co-Teacher over the summer ('20).
When not working at WG, Johanna is creating healthy (cultural) food and enjoying the outdoors. She also loves to travel and create community gatherings with Lene.
Julianna | Social-Media + Communications Intern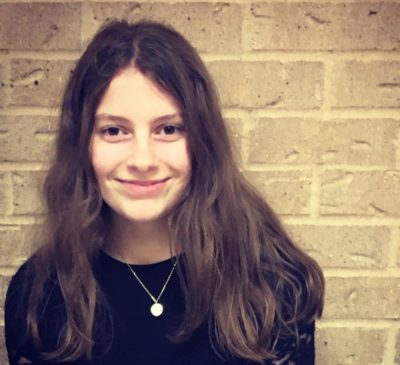 Julianna is the compassionate daughter of our Founder Lene and works as our WG social-media and communications Intern ~ or as we lovingly call her, our 'Thank-you!' intern. She graduated from our WG program after Grade 5, and is now a successful High School student, enrolled at Anderson High.
We say 'thank you' a lot, especially when generous community change-makers make small and big shifts for our children. Julianna tracks all our donations and creates personal thank-you notes to anyone who donates to our cause and real world learning model. She will communicate donations to our families and loves to help children flourish in the outdoors and experience healthy foods.
She is also working with our Community Mentor and Lead Teacher Libby during CAMP SANA in the summer, offering her gifts of creative writing, art, and music, and happily plays the violin during all our community parties.
If not engaged in her own studies or playing music, she is found reading or working on her future profession: photography.