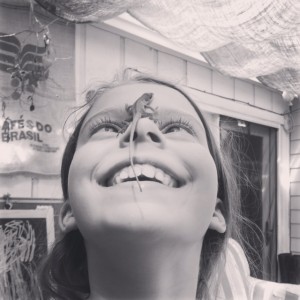 WELCOME TO OUR WHOLESOME GENERATION CAMP SANA SUMMER CAMP EXPERIENCE.
All income from our Summer Camps will benefit our educational programs with 100% of all camp enrollment fee's going to support our students.
WHAT IS CAMP SANA?
Built upon the Reggio Emilio understanding of the child, we provide children a nurturing and wholesome environment which allows the imagination to unfold. Our camps are led by carefully selected teachers who are enthusiastic about wholesome nutrition, being active + creative, embracing the power of play, and building a strong community for and with our children.
The majority of our days are spent outside visiting the creek (K-Grade 8), at field trip destinations, or diving into creative activities at the Schoolhouse such as soap/candle making, culinary arts, crafts and music, organic gardening, staying active with yoga and Capoeira, survival skill building and much more!
ALL snacks and healthy organic lunches are provided daily . Does your child have allergies or food sensitivities? Are you eating raw, vegetarian, vegan, or gluten-free? We can accommodate your Child's diet specific needs. Just be sure to note special needs on your Enrollment Form!
Please view  TUITION information below.
Ages 2.5 – 5 | $350/week
Ages 6 – 12 | $300/week
FILL OUT THE ENROLLMENT FORM HERE.