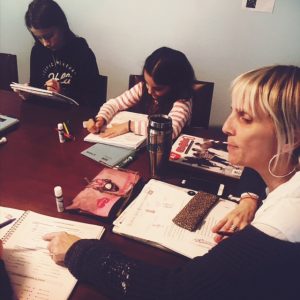 EXPLORERS GRADES 2-5
At Wholesome Generation we take the education of our Youth very seriously. We know that experiences we share with our students make a significant difference in their lives. Our students learn more than the fundamentals, exceeding the State of Texas standards while engaging in hands-on learning experiences in  mathematics, language arts, science, social studies, social-emotional learning, health, fine arts, culinary and music.
WG balances traditional academics with innovative research projects in an environment inspired by the Reggio Emilia Approach. We are sensory-blended and community-focused setting with low ratios, lots of outdoor time and exposure to culinary arts and gardening.
In our School, each child becomes a Thinker who listens, an Inquirer who negotiates, an Inventor who collaborates, and an Individual who believes in him or herself. We seek to foster in children a deep commitment to their own learning. Our basic goal is to empower the desire to learn and build self-confidence while actively mastering academic skills. Collaboration is key. You won't find our students spending most of their time sitting on a desk, but rather actively engaged in learning in a hands-on way both inside and outside the classroom. Learning is meaningful, relevant, real and exciting!
WG has had a terrific 2016-2017 year enrolling youth until Grade 5, however, due to the limited spaces in our small community schoolhouse, and our focus on growing core-programs such as our Yoga-Therapy, our Educational Farm, or our Culinary Classroom, we've decided to accept students on our WAIT LIST for the 2018-2019 school-year and not offer upper Elementary Grades in the 2017-2018 school-year. Please know that we have loved serving your Children and can't wait to expand with outdoor learning centers come next fall.