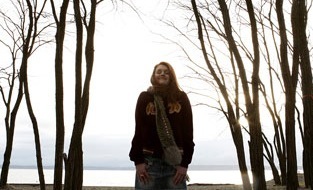 WholesomeGenMAG is a new community that promotes a holistic, eco-friendly and sustainable approach to life. We're passionate about all things related to creating healthy communities – whether it's the latest in educational science, the newest eco-fashion product, or an update on organic foods.
Regardless of your interests, WholesomeGenMAG strives to provide you with up-to-date news, great green tips, or healthy recipes for dinner.
The latest in eco-news and know-how is only half of our publication – we also are constantly building our online resource community, providing you with sustainable selections of the best eco-products, many of which are reviewed, so you can read our articles to know exactly what you're getting.
Originally, our publication was sought to be an educational outreach material to inform and support our communities about Wholesome Generation and it's mission, however, since then, we've been expanding rapidly, and families have asked us to post and update about our progress, our unique model, and our resources. So, we'll share them all here and are giving to you a growing wealth of information as fast as we can publish it.
Promoting sustainability and healthy living solutions is what we love, and by covering all-aspects of a green lifestyle is what makes Whole Kids Lifestyle what it is.
WKL's mission is to show everyone how living the green life on a budget is taking the steps in the right direction to reduce environmental affects, improve our health, and develop an overall, eco-lifestyle. All on a budget.
Whether you're tuning in for a news update, perusing our tips on getting green, or shopping in our eco-store, WholesomeGenMAG welcomes you to live a little in our lifestyle and help create healthier communities.
We'd love to hear from you – send us a note