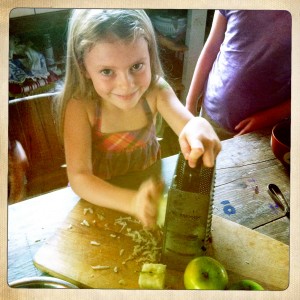 Built upon the Reggio Emilio understanding of the child, we provide children a nurturing and wholesome environment which allows the imagination to unfold. Our camps are led by carefully selected Teachers who are enthusiastic about wholesome nutrition, being active + creative, embracing the power of play, and building a strong community for and with our children.
The majority of our days are spent outside visiting the lake, trails, community gardens, urban farms, or diving into creative activities at the Schoolhouse, ranging from soap/candle and love potion making to creating Art and Mosaic Installations, learning about Organic Gardening, staying active with Yoga, Dance, Movement, Music or cooking with one of our amazing Chefs.
ALL snacks are included and a healthy lunch can be provided daily by our Chef for a small fee. Does your child have allergies or food sensitivities? Are you eating raw, vegetarian, vegan, or gluten-free? We can accommodate them all. Just be sure to note special notes on your Enrollment Form!
Naps not included – we will be active and create memories. Your little one will sleep soundly on the way home, dreaming about camp days and our eco-healthy schoolhouse.
NEW CAMP OFFERINGS WILL BE POSTED every March.