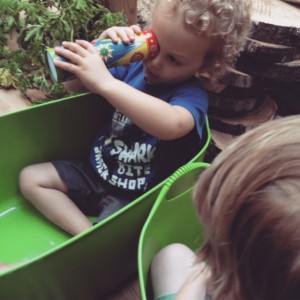 FOUNDATION BUILDING.
Preschoolers progress developmentally at very different paces. They are always exploring, listening, doing and learning how the world works. The Caterpillar classroom is grouped with our NIDO class (led by their own Lead-Teacher), intended to be the bridge for these children to assist them in crossing between just beginning to develop language and social skills to the actual blossoming and being able to move on and grow in all of the areas of development. This is an important time during which the foundations for future learning are being built.
COGNITIVE AND LANGUAGE DEVELOPMENT
To promote cognitive and language development, the emergent curriculum of the Caterpillar classroom encourages the children to express themselves during group times and self select times. The children begin to problem solve and explore ideas which assist in these areas of development.
EXPANSION: This classroom has limited space available.