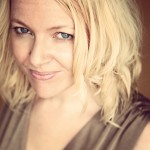 Lene Saint-Orens | Founder, E.D.
Founder/E.D. of Wholesome Generation™, 'Food-For-Life' Campaign, and Hero Fit. Editor-In-Chief of Wholesome Generation™ Magazine. Conscious Chef. Raw Nutritionist. lene@wholesomegeneration.org
Lene Saint-Orens is immersed in the Educational field by piloting a unique "Wholesome Child Community School Model with it's focus on physical exercise, outdoor play, sensory integration and all organic [scratch cooked] nutrition, all with an attached Shared Harvest Program" that seeks to transform the way families view relationships with their school provider.
As a mother, Saint-Orens has experienced the full gamut of challenges associated with caring for young children, to include her and her daughters personal battle with food intolerances, and access to affordable, quality [healthy] educational settings. As a Conscious Chef|Raw Nutritionist, she is inspired by her passion for quality food and health education, and her extensive experience living and traveling in Europe.
In 2011, she launched "Hero Fit", a program under the Wholesome Generation™ umbrella, in which families are partnered with a team of volunteers, community advocates, and healthy living experts. Over the course of three months, the experts, including the FerrignoFit family (HeroFit was Co-Founded by Shanna Ferrigno, Co-Founder of FERRIGNO FIT in LA), empowered the adopted families to lead healthier lives and become advocates and activists for healthy change in their community. The program was facilitated at the families' homes to address the family culture and empower a healthy change in lifestyle for ALL family members and helped as field study to pilot how the change in Nutrition can change entire families and lifestyles.
By launching Hero Fit, Saint-Orens improved unhealthy diets and poor cooking habits regional and nation-wide and campaigns against the use of processed foods in schools, pre-schools, and the homes of her "Hero Fit" and "WG" families.
Saint-Orens also launched Wholesome Generation FOOD, a program that transforms communities through the power of food by challenging families everywhere to change the way they eat and bringing mobile cooking activities into class rooms, community centers and many other organizations!
Prior to founding Wholesome Generation™ and Hero Fit, Saint-Orens pursued a career in Human Resources, holds a PHR Certification from UT Austin, and a degree in both Business, and Marketing. Saint-Orens is also a licensed massage therapist, a self-inspired Chef and passionate Foodie. She graduated from the Raw Nutrition Certification program by David Wolfe, is working on her Raw Ayurvedic Chef Certification at this time, and is looking forward to announce new community programs at WG's recently launched "Sensory Schoolhouse" in the Spring '16, helping families with Asperger's/ADHD/ADD and other Sensory Challenges to be involved in their child's educational setting, focusing on food, spending time studying and exploring outdoors, and creating opportunities for movement. Lene is also the Co-Founder|Director for Youth + Educational Community Outreach at The Grassroots Marketplace, a scalable duplicable retail model focused on community-based 'grassroots' entrepreneurship.
With her daughters as inspiration, she is now putting her passions into action and seeks to create a learning experience where children are nurtured, educated and positioned to become well-rounded and promise-filled individuals. As a result, our children will flourish into sustainability and environmental health leaders, and empower communities to heal themselves through the power of food.
She frequently travels to her home and other destinations within Europe to bring new innovative ideas to Wholesome Generation™. She is also the Owner and Publisher of Whole Lifestyle | Wholesome Generation MAG, wholesome publications for holistic families. Her raw food business "Purely.Lovemade" LLC will launch in the Spring of '17.