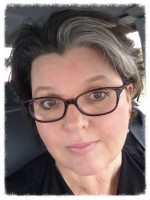 Ruth Glendinning | Board of Directors.
Ruth Glendinning was born in London UK, grew up in Texas, lived in the Caribbean, California and Oklahoma where she worked with Native American tribes, before firmly planting her roots in Austin, Texas. She is a social entrepreneur and innovator working with clients in the local, national and global arenas focusing on grassroots entrepreneurship with a special emphasis on women's work, including food and craft accelerators.
Her entrepreneurial path began in Los Angeles and continued in Austin, Texas where she discovered her true passion lay in the social entrepreneurship sector of the market. It was here that Ruth developed the model of cultural strategy which demonstrates the importance of creating a balance between community, culture and commerce for sustainable economy which was most notably demonstrated with the creation of the Community Renaissance Market (CRM), a 60,000 square foot grocery store repurposed into a microbusiness incubator containing 40+ microbusinesses. To better reflect the purpose of CRM to incubate businesses which meet the criteria of sustainable, local, organic work, she trademarked the "SLOW Tech® Incubator" (Sustainable Local Organic Work + Technology) concept in which specific technology is added to no-or low-tech community-based human-scale businesses to better equip them to thrive. Ultimately SLOW Tech is about using technology to improve the human experience, rather than distract from it.
In addition to her role as Principal for Thriving Business Solutions, Ruth is Principal of Thriving Community Solutions, where she serves as pragmatic visionary with a deep commitment to growing relationships for the purpose of creating accessible, inclusive, engaging, and thriving communities in which technology is used to provide pathways to shared well being for all.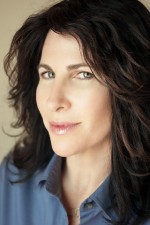 Cortney Isunza | Board of Directors.
Cortney Isunza has spent the last 16 years working for leading technology companies, Dell and VMware, in the areas of sales, product development and business strategy. She is driven by the impact of technology in the democratization of knowledge that enables people to thrive.
Much like she has kept a pulse on technology she has been paying attention to food trends over the last four decades. She began reading food labels in 1977 and wrote her first anti-preservative, anti-additive term paper in the 6th grade. Since then she has led a vegetarian lifestyle passing on her pure food values to her beautiful children.
Her experiences traveling internationally, working to create a secure and holistic food experience for her family, and promoting healthy eating (and lifestyles) to Austin's youth, she is now involved in helping to grow our Wholesome Generation Campus, and supporting the launch of our unique model by serving as a valued Board Member and Advisor to our Founder Lene.
NEW INCOMING BOARD MEMBERS
Our Passion to connect youth and families with food and education is strong, and so we are THRILLED to announce NEW incoming Board Members this FALL '17, as we grow at our new 5-ACRE campus space in NORTH AUSTIN.
We have been growing from a small home school co-op setting into a bustling Community movement of change-makers who are ready to co-create their child's education and support our big vision. Our next step is to grow our School CAMPUS, LAUNCH an Educational Farm on our 5-acre grounds, install a culinary education center and therapeutic yoga-meditation space, and spread Food Education with our "MOBILE CULINARY" outreach programs, all dedicated to the health of our youth + community.